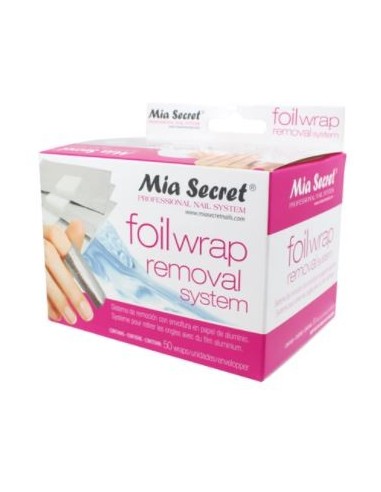  
Wraps
Foil Wrap of 50 units
These aluminum wipes with cotton will facilitate the removal of acrylic or gel and semi-permanent nails.
Descripción Wraps
Instructions for use:
(1) Top with maximum lima 100o round the artificial nail of acrylic or gel without reaching the natural nail. In case of being a semi-permanent enamel we would go to the next step
2)Impress liquid My Secret removerthe cotton of each foil and wrap the nail with the paper for 15 min.
(3) Withdraw the paper skin pusherthe already soft cuticle product is removed outside.
If necessary, you can put the foil used with the liquid on the nail for a few more minutes to soften properly.
There are currently no product lots for this product