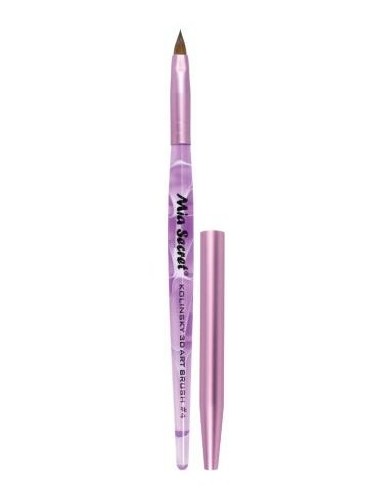  
Kolinsky 3D brush No4
Kolinsky brush number 4 for 3D decoration in acrylic and 4D nail plastiline.
IMPORTANT NOTE: Before you start using your brush you should see the followingvideofor preparation or read more information in description box
Descripción Kolinsky 3D brush No4
Steps to Follow for the preparation of your brush before use:
The brush carries a silicone protection that collects all the hairs to keep them in perfect condition. To remove this silicone:
(1) It should rub with your fingers on the edges of the brush from left to right and back.
(2) Continue to massage your brush until you see that dust particles are no longer removed.
(3) Dip the brush into the monomer a couple of times and remove excess by supporting the brush over a seamless gauze.
4) You can already start with your application
There are currently no product lots for this product